Packing and Boxes Homerton E9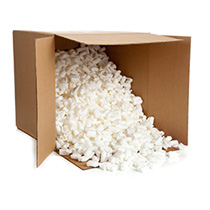 The Benefits Of Ordering Packing Supplies And Boxes From Man with Van Homerton


Moving home can be a daunting task that most people realize once they have started packing up their entire household. Homerton packing supplies is here to help make the moving process easier and stress-free with our comprehensive range of quality boxes, tapes and many other items which are necessary for a successful move. Our staff know that it is vital to pack your items securely, as well as ensuring they arrive safe and sound at your new address.

At Man with Van Homerton, we offer an extensive selection of packing supplies and boxes of all shapes and sizes. We also provide additional services like furniture wrapping, bubble wrap, stretch-wrap, mattress covers and more with every order. Furthermore, all of our products are made from high-grade materials so you can be sure your belongings will remain safe throughout transit.


Why Is It Beneficial To Order Packing Supplies And Boxes From Man with Van Homerton?


Using us to order your packing supplies and boxes online is one of the most convenient ways to prepare for a move. Not only do we deliver straight to your door but we also guarantee our delivery time with same day service available in some locations. We even make sure that each individual item is checked thoroughly before it leaves our facility which is why our reputation for quality is so highly recognised throughout the removal industry.

Furthermore, by ordering from us rather than individually locally you can enjoy bulk discounts on orders that contain over 50 items including cardboard boxes and tapes. Additionally,If you don't have enough space in your vehicle for the amount of boxes you need then just let us take care of that too. We offer a convenient collection service where we will pick them up from you after you have finished using them.


Benefits Of Professional Packing Services

Our experienced team understands how important it is to ensure secure packing on all moves and therefore provides a professional packing service that's second to none. Our trained experts will come out to assess any special requirements needed for the move day in preparation for our packing team who'll bring along all the necessary systems needed on the job.

We also understand how busy life can get when moving house, so if requested we can handle everything right down to the tiniest details such as unpacking artwork or glassware items accordingly at the new premises and arrange them into designated rooms ensuring safety throughout the process. In addition our team can also take apart items such as furniture disassemble & reassemble them again upon arrival at the new property.


Need Help? Contact Us For Your Quote Today!

If you need help with any aspect of your move or would like a quote for any of our services then call

today - one of our knowledgeable advisors will be happy to discuss how we can help take all unnecessary hassle away from moving day.
Homerton packing supplies has been serving customers throughout London for over 10 years now, setting excellent standards within the removal industry in terms of professionalism and customer satisfaction.


We pride ourselves in providing superb quality services all year round regardless of size or distance of move, making sure clients feel comfortable knowing that their belongings are in good hands - giving them complete peace of mind.

So if you're looking to move house soon then give us call today - we promise not to disappoint! Let us show you what makes us stand out from the crowd when it comes to removals - no matter how big or small your requirements may be!