Storage Homerton E9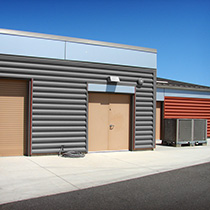 At Man with Van Homerton our focus is on the customer and providing an array of services of the highest quality. We offer more than just a regular storage solution; each space can be customised to match your individual needs and requirements. We understand that different items valued by our clients come in various shapes, sizes, and weights, so we have designed our warehouse accordingly. Our secure and versatile facilities are equipped with state-of-the-art CCTV which monitors activity 24 hours a day, 7 days a week.


Advantages Of Warehouse Storage Homerton


Our warehouse storage Homerton offers all clients superior security, convenience, and affordability regardless of their storage requirements. Our team will go the extra mile to ensure we provide you with a safeguarded space for your possessions or business inventory. Some of the advantages include:

Affordability: Our storage solutions are affordable without compromising on quality. Our prices depend on the size of the unit you require for your storage needs but rest assured you will get value for money in every package.

Convenience: You can access your storage unit anytime between 8am - 7pm Monday to Saturday. This is beneficial especially when it comes to storing frequently used items or receiving deliveries in good time.

Security: All our units are monitored 24/7 by modern CCTV cameras which provide you with complete peace of mind that your goods are safe with us. In addition, we have a secure perimeter fencing around the entire facility to prevent any unauthorised personnel from accessing our premises.

For added security, all employees who enter our premises including third parties must proceed through clear identity checks before they signed-in using our visitor management system.



A Variety Of Storage Units Available


Our assortment of self storage units is well suited to household furniture, tools, machinery and additional items that don't fit into traditional filing cabinets or cupboards in your home or office. No matter what size you need we have something to accommodate you so give us a call on

and book now! Some of the sizes available include:

- Small Units (room size): this is suitable if you're looking to store very few items such as seasonal clothes, documents and books - ideal for those who do not need many boxes for a long duration.

- Medium Units (garage size): this provides enough room for a standard household collection including garden furniture which is too bulky to store in your house.

- Large Units (warehouse size): this is perfect for larger collections of household belongings including furniture sets or large items such as pianos or boats.

For any custom requests that do not fit into these categories please feel free to chat with us regarding them - we will accommodate where possible given that it adheres to our company's regulations and procedures.


Why Choose Us For Your Warehouse Storage Homerton Needs?


We here at Man with Van Homerton believe that quality service should always be at the forefront of any business relationship established between clients and providers alike so whether its domestic usage or commercial usage; we constantly strive to keep ahead of the competition by offering top quality services at an unbeatable rate!

What sets us apart from other providers is our commitment to high standards and providing exceptional customer service every step of the way throughout the entire duration of your contract with us! We provide an array of tailor-made services; transportation and retrieval assistance as well as climate control facilities as well as a host of additional features that make us stand out from our rivals in terms of overall efficiency!

If you'd like more information about using our warehouse storage Homerton services then give us a call on

. Alternatively feel free to write us an email so one of our knowledgeable consultants can respond swiftly with responses tailored specifically towards fulfilling all your queries related to storage solutions!